Accessibility statement
Skip to products grid selection
Skip to search filter criterias
Skip to sort by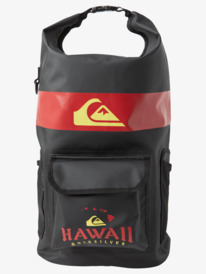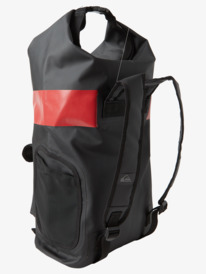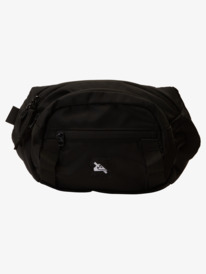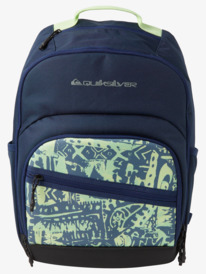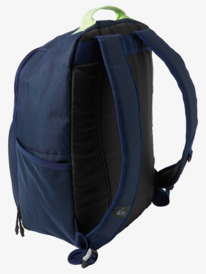 Men's Bags - Shop the Collection Online
When it comes to bags and backpacks, Quiksilver has everything you need. Whether it's back-to-school, your daily commute, urban lifestyle, an upcoming traveling trip, or simply a place to stash your gear, we've got everything you could ever want. We take on the surf, skate, and ski lifestyle concepts and pump those inspirations into all of our gear, and back packs are certainly no exception. If you want a huge bag, small back pack, or cool fanny pack, we've got everything you're looking for plus more.
Backpack Styles Come in Waves, and Quiksilver is Prepared
From minimalistic designs to fully-equipped traveler's backpacks with straps, pockets, and locking components, Quiksilver has every kind of bag you could ever want. No matter what style you choose, you'll always have the opportunity to express yourself with that Quiksilver flare. If you want bright and bold, or subtle and stylish, there are plenty of bags for you to choose from.
Quiksilver Has A Message For You
Or, we have a messenger bag, that is. Not only are we fully-stocked with traditional backpacks, but we also have smaller, single-strap bags for everyday use. They're ideal for carrying around your laptop to and from school, work, coffee-shops or wherever you need to stay connected.
Versatility at its Largest
Check out our duffle bag selection, which will come in handy for just about any situation that you can imagine. It's perfect for hauling around a lot of gear at once. If you need to go on a long trip, camping or even to the gym, the duffle bag is always the way to go. Really, the possibilities are endless regardless of your active lifestyle.
Quiksilver Beach Bags That Have You Set for Summer
A beach bag for you and a beach bag for your friend that you're enjoying the day with. Stack your extra belongings in here, whether you want to take along a picnic, extra towels, sunglasses, boardshorts, or whatever - the sky is the limit! And when you're headed to the beach, hopefully that sky is also sunny.
We've Got Your Back and Your Fanny
Fanny packs have been a statement since they've been in existence. Keep all your essentials nearby, within reach, and held in-style with a Quiksilver waistpack selection. When all your crucial items are conveniently nearby, it might even save your own fanny.
So Awesome You Might Soil Yourself
Just kidding. But seriously, Quiksilver bags are the perfect diaper bags. If you have a baby, why not carry around that baby's necessary items in a stylish bag? C'mon, you are the cool parent after all.
We'll Call it a Draw
Strap in your gear with a drawstring backpack. Easily bundle everything and then access everything quickly when you need is. Also available as a camo backpack, just in case you need to be discreet.
With so many Quiksilver bags and backpacks to choose from, you're bound to find the essential carry-on that will suit you needs. Some are small, some are large, but they all have the Quiksilver vibe that will only enhance your style.
Read more
Read less
Contact
1-844-905-3145

Specialists are available:
Monday-Friday from 6AM - 6PM PST
Excluding Saturday, Sunday and US Holidays.
FAQ
Get immediate answers to our most frequently asked questions.